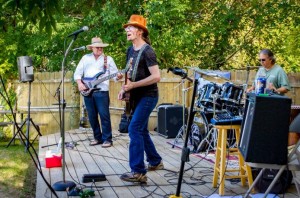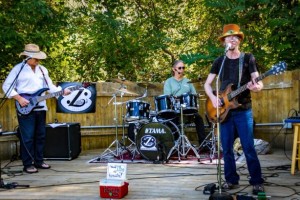 Visit Budd Zunga on SyracuseBands.NET!
We are currently updating our site!  Check back soon!
The Budd Zunga band is a versatile trio of musicians with skills that pull deep from the soul of Blues, Rock & Roll, Soul and Jazz,. Budd Zunga ( Guitar,Vocals and Keys) , Dave Clement (Drums, Percusion and vocals) & Tom Navagh ( Bass, Vocals and playful banter) play music styles that are somewhat new to the Syracusemarket.  "We play a mix of covers and originals that would normally be played in a Vacuum or Cylinder grouping…( never mind that! ) Anyway..You'll be surprised by our sound, We Can Rock !"   Our musical influences are founded by" The Beatles, Chuck Berry, Beck, Led Zeppelin, Van Morrison, Zappa to Stravinsky and Mozart,these are just a few.  Our main influences still are based in Classic Rock, but we like to add our own sound and bend them melding several songs into each other.  The level of musical quality and harmonies beg to be interpreted, this is our inspiration."
The Budd Zunga band is currently performing at festivals, fairs, bars and taverns,large and small, there is not a stage we don't like.  Budd's raw vocal style of bourbon blues and rock and roll makes you remember the days of when music really meant something. We hope you come to our shows we are performing at and see what fun our music can bring to your party, fundraiser or indoor/outdoor venue.
http://davedarin.com    Look for the OddCast with Budd Zunga!
A Slice of tunes we play.. enjoy.  Stop, forward or rewind as you wish.